eQUIPPING THE CHURCH FOR Peacebuilding & reconciliation
Reconcilers Together is a growing ecumenical network of Christian organisations across the UK and Ireland. Our shared mission is to inspire and equip Christian leaders to be a reconciling presence in their churches and communities.
We do this by collaborating and sharing best practice within the wider field of Christian peacemaking, and through our fully funded 6 month leadership training programme: Journey of Hope.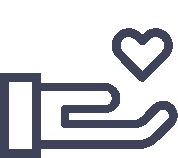 Together we are:
Growing a wide network of diverse Christian leaders equipped with training, relationships and opportunities to be active peacemakers in the public square

Enabling conflicts within the Church to be responded to well, and enabling Christian practitioners to have greater confidence in offering skills into wider community disagreements

Improving skills and peer supervision, evolving a shared understanding of best practice, improve accountability, and generate more reflective practice

Creating a robust, inclusive and vibrant Christian voice engaging with the conflicts, opportunities and challenges of contemporary life in the UK and Ireland.
Reconcilers Together welcomes collaboration with people and organisations who share our vision. Please be in touch, we'd love to hear from you.
Reconciliation is poured into the church in such lavish quantities by the Spirit of God that it overflows into the world around us. We are called to be not only reconciled, but reconcilers.
Archbishop of Canterbury
Justin Welby
Cardinal Vincent Nichols
Archbishop of Westminster
Disciples of Jesus are to be builders of peace, in their homes, places of work and across society. This is not as easy as it sounds! I welcome initiatives that help us to take forward this work, in prayer and in action.
Archbishop of York
John Sentamu
The World is in great need of Christians willing to do the hard work of peace-making and reconciliation. 'Reconcilers Together' is a valuable initiative as it works across cultures and denominations. The more people work together, the more impact for the course of peace we will have
"Therefore, if anyone is in Christ, the new creation has come: The old has gone, the new is here! All this is from God, who reconciled us to himself through Christ and gave us the ministry of reconciliation: that God was reconciling the world to himself in Christ, not counting people's sins against them. And he has committed to us the message of reconciliation. We are therefore Christ's ambassadors, as though God were making his appeal through us."
2 Corinthians 5:18-20